Goodby Glenn. Neil Peters reckons you'll be missed badly in SE25.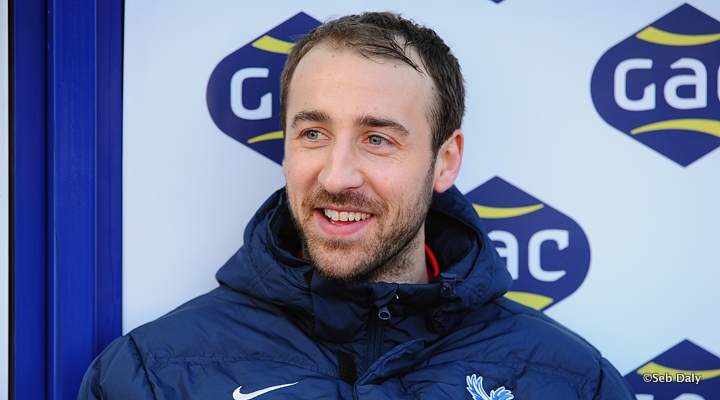 Palace just sold their best striker
I've got to be honest, when Glenn Murray signed for Palace in 2011, I'd never heard of him. A free transfer from Bright*n? I know we were just out of administration but this seemed to be scraping the barrel…I was wrong.
For some unknown reason I went to his debut away at Peterborough on the opening day of the season. The pairing of Scannell and Murray looked like a strike partnership that could really prosper. This didn't ultimately work out but he was on the goal trail three weeks later. The 2011-12 season wasn't one of spectacular goalscoring exploits, he actually only bagged 7 that season. However Muzza wrote himself into Crystal Palace folklore on 27th September 2011, slamming home a goal from 20 yards against his former employers in a 3-1 defeat for Albion, their first at their much lauded Spandex Arena. He will be ever immortalised by his nickname, christened by a demoralised Seagull, FFS Murray!
Another highlight of that first season was of course scoring the winning goal away at Old Trafford in the League Cup quarter-final.
Following that less than explosive first season, I for one could not have predicted the season to follow, although Mr Freedman had kept faith with the dour northerner.
Muzza went on a phenomenal goalscoring spree as he fired Palace to the top of the table and into the playoffs. He finished the season on 31 goals and the operating table, having torn his cruciate ligaments against Brighton (who else?) in the playoff semi final. He was of course on the pitch, on crutches, at Wembley as the team paraded the playoff trophy.
http://www.youtube.com/watch?v=MSeEddgEn7g
His Palace career has been stop-start since that injury, and was sent out on a loan spell to Reading to gain fitness. His much awaited Premier League career finally began to take off when Alan Pardew took over the reigns, and Glenn bagged a respectable 7 goals in the second half of the season.
He is a striker of guile, clever movement and strength in the air. These skills and his trademark aggression were forged in the lower leagues and refined in the Championship. He's proven he can lead the line as a lone striker, play with great effect alongside a nippy striker (reference THAT chest down against Liverpool) and score goals in the Premier League.
And Alan Pardew just sold him to Bournemouth. I really hope he knows what he's doing.
We're now left with a more mobile, but less experienced striker in Wickham, Bamford "unproven at this level", Gayle who cannot really play the lone role, the permanently injured Chamakh and the unfancied Campbell.
I think we may have just sold our best striker.
Whether or not this proves to be a good decision in the long run, it will definitely come back to haunt us on Boxing Day. FFS MURRAY!!!!!!!!!!!!!!!!!!!!!!!
---