Patrick Stevens analyses Palace's transfer dealings this summer...
So that's the transfer window shut and how did we do?
Well the perceived wisdom is we did great business, did it early, life couldn't be much better. So let's explore that a little further.
Well, where else to start but Yohan Cabaye. It is hard to recall a more popular signing; the joy all seems a while ago now but it was palpable; the incredulity was real; the man love, frankly disturbing. 'A statement of intent' many agreed - although Yohan has confirmed that none of the top 6 clubs actually made a move for him. He looks suave, cool, silky and best of all works hard. If he's half as good as Pards thinks then he is quite a signing.
Patrick Bamford of course did very well in the championship last year and, we assume, fits Pards desire to play a passing game. However to date he hasn't even got on in front Muzza or Gayle - two strikers we were prepared to sell - and is only on loan. So the jury is out with not much to be excited about just yet.
Connor Wickham from Sunderland attracted much ridicule from the Mackems who, to a man, seemed delighted at the reported 8M we paid for him. Reactions at Selhurst have been mixed, with many warming to him after contributing to the heroics at Stamford bridge. Like most, I am hopeful more than expectant. At the moment he presents as a willing worker in the Murray mold, but more raw, less troublesome and, thus far, less instinctive in the box. The jury is out and the fingers are all crossed.
Alex McCarthy, QPR's second choice goalkeeper, seemed a strange choice. With most people one side or the other of a raging argument between Speroni and Hennessy for no1, he came from nowhere to replace both. With Jules injured this was a real blow to Hennessy's hopes at the club, and his performances have been such that Jules must be noticing the threat too. In truth, his signing has perhaps been the lowest profile but biggest impact of the lot.
Except for one.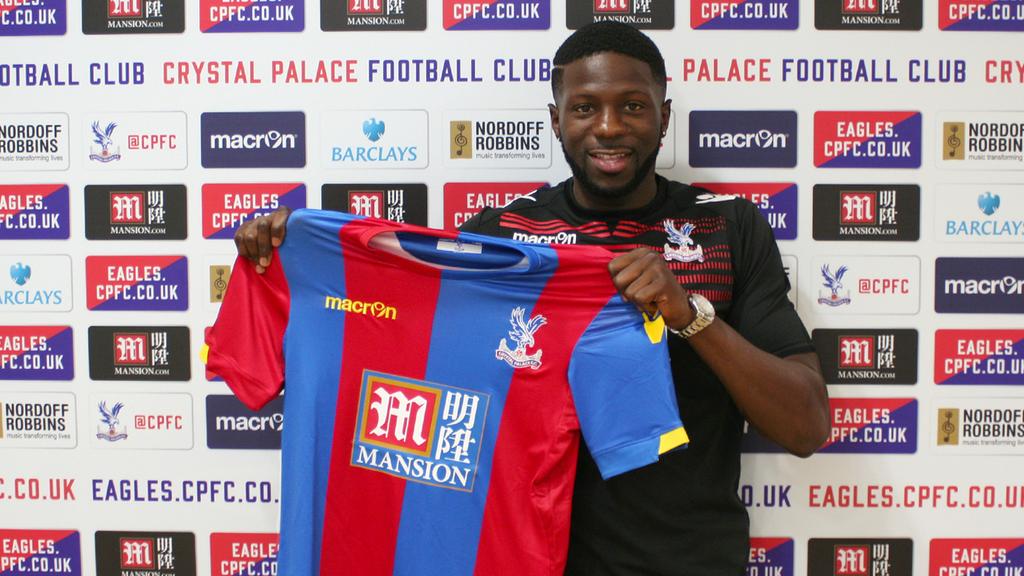 As I write, Bakary Sako has established himself and a new fans favourite, and rightly so. A skilful, seemingly humble, beast of a man with a hammer left foot; two goals in two games have sent fans into hysterical delight. He looks the part, and seems as happy to be with us as we are to have him. His could yet be the best signing of the window.
So to the departures. Two excellent midfielders who always gave us everything and are both classy players who (but for various reasons) just didn't get the chances another time and another place would have allowed. Bazza Bannan, with a wand of a left foot and his goal v Hull, will always be loved. Adlene Guediora was just establishing himself when a nasty chest injury stopped that. Last season he was Watford's best player as they went up and no doubt will be again. Both depart with our thanks and very best wishes.
Then there's Muzza. Anyone who read my article on how important he was to us will know how sad I am to see him go. And so it seems almost everyone else is too. Much has been written and I won't try to add to that as a) it would take the whole post to do him justice and b) I seem to have something in my eye ....
So, reflections.
As I said most fans and pundits are fulsome in their praise. Many suggest we have done the 'best business', but let's just dig into that a little.
It's easy to jump on the bandwagon but is it really so brilliant? Now before you all tell me I'm mad, or worse still start yelling at me, let me first state that yes, absolutely, we did our business early, have got some very good players and probably bought a far better group of players than any other window ever.
But then, that was from a place where we already had a top half premiership team and had more money than we could have imagined in our wildest dreams - so it really should have been our best window. And perhaps therefore that isn't the test.
In that context then, how did we do? Cabaye looks great, not quite as good as Punch yet, but great. McCarthy also great, but obviously better than Jules and Hennessy? I think these are very fine margins and now we have three excellent keepers when possibly we only need two.
At the start of the window most agreed we needed a striker and a centre half. Well I'm not sure we got either.
We didn't get the centre back when Chelsea gazzumped us for Hector and up front (despite talk about Remy and Austin) we got Wickham and Bamford but lost Muzza. For me that's not an obvious improvement and is arguably a loss. Last season, when we couldn't buy a goal, it was Muzza who turned things around including bossing Man City and scoring the winner. Where those heroics will come from I am left wondering.
But making it all good we have Sako. But as we celebrate let's not overlook that Pards has been clear, his signing was down to the chairman not him as he wasn't so bothered. So arguably not the most strategic building.
Finally, we seemingly went to the wire on selling Jedi Gayle and who knows why Ledley was allowed to leave the Wales camp. With losing Muzza and suggesting that those three were dispensable, I do have concerns that we were on the verge of revolution rather than evolution, and we may still have some serious work to do to get these crucial characters back into the fold and pulling in the same direction.
And when looking for trends and clear planning, It's hard to see where the strength in depth would have been if two of that three had gone.
But they didn't.
And we kept Yala.
Unlike many, I never thought he would go; why would he leave a team that gives him profile, game time, adoration, money and international caps (and who wants to play for Spurs anyway !?). Despite the ludicrous criticism he gets from some, keeping Yala is much more a statement of intent for me than even buying Cabaye (someone Spurs didn't want). And for those who would still sell him, the way he came on and made both goals v Chelsea should cause them to pause and reflect.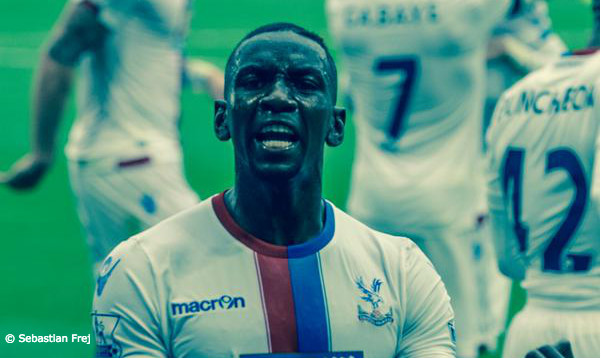 And that takes me to my final point: The way some fans queued up to call for palace players to be discarded as if they were inanimate chattels. Was it just me that tired of tweets about players as if they were clapped out old bangers to be bought or sold without any feeling. The emphasis on profit over character, contribution and community was depressing. I think many of us realised the perils of such an approach as Muzza posted his farewells and Jedi looked on the brink of going. Players like them, men like them, are rare and worth more than gold.
The clichéd lines about selling a 32 year old for 5m being 'good business' could not be more misguided: firstly palace is more than a business - that's why we are successful. Secondly, even on a business basis alone, his goals last year were worth more than 5M and are we sure we won't need them again? Muzza and people like him are worth much much more than just their stats and 5M quid to palace these days is neither here not there: it's just a Zekki fryers give or take a bit.
Forget that and we risk losing a lot more than we might realise.
Don't get me wrong, I don't think for a moment that our board or our manager thinks like that, quite the opposite and that's why things are so good. Also, we have a great team and got some more so there is room for genuine optimism. But I do think it's worth keeping our eye on this.
Final word - with Bakary Sako, Yohan and Connor joining Jedi, Yala, Jules, Dammo and the rest we can put all the excitement behind us and get on with spoiling a few more parties and singing them all the way to another great season.
---