Yannick Bolasie has signed a new contract. Editor Robert Sutherland has his say on the news.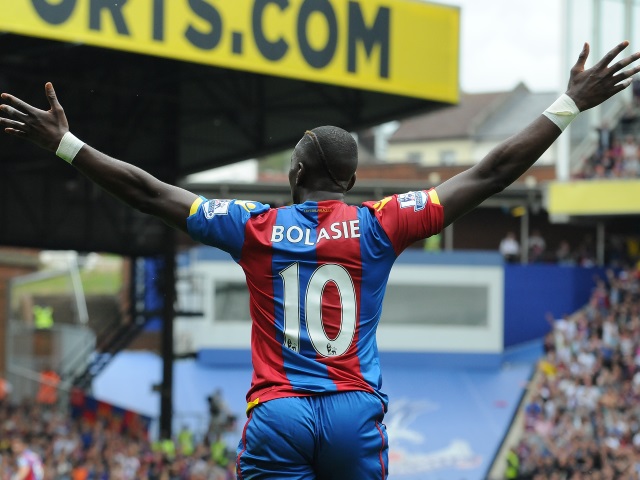 We love really good news, us Palace fans. We spent years living off the tiniest of morsels of positivity – a decade of administration woes and Championship anguish meant that transfer news was rarely of the positive variety. But this news, of Yannick Bolasie signing a new 3.5 year deal, means so much to us.
It's clear that contracts rarely secure anything but value for the player and the club – the player gets a pay rise and the club gets the security and the potential to recoup a significant fee if and when that player is sold – but what a deal does indicate is a shift in momentum. A forward shift – an signal that Palace are a club that players like Bolasie, despite being linked with Spurs and Liverpool during the summer – are happy to stay at Selhurst Park.
Progression for Palace has been significant over the last two and a bit seasons. The Eagles have gone from being relegation favourites to a mid-table side and from a mid-table side to one capable of signing players like Yohan Cabaye – all in two seasons. They key to progression is that, once you sign players like Cabaye, you ensure that the players capable of working alongside him are kept at the club. Signing Bolasie to a new deal ensures that progression. He's part of what Palace want to build – it's imperative that we signed him to a new deal.
Bolasie is also integral to the way that we play. His end product can at times be lacking, especially in the goal stakes, but his contribution to matches with the elements that people don't pay attention to – the endless pressure he puts on defenders, the defensive work he does himself, his positioning and his hold-up play in times of pressure – are crucial to what Alan Pardew wants from a winger. It's not just about goals, and to suggest it is, is an insult to the work that Bolasie does do.
And finally, praise has to go to the player for his meteoric rise. Starting his career in Malta with Floriana FC, Bolasie returned to the UK to continue his career at Plymouth Argyle, where a few loan spells also followed. When Palace picked him up in 2012 from Bristol City, Bolasie's career had stagnated and his former club's fans were, in the majority, relieved that he was sold. He has since taken every challenge he's faced in his stride, and like Palace, has become an established Premier League entity.
His signing of a new contract is an affirmation of that fact. And we should all be delighted.
Follow Robert on Twitter @RoDuSu.