A ridiculously hard-fought win from Palace, but there were plenty of talking-points from the match. Robert Sutherland takes a look.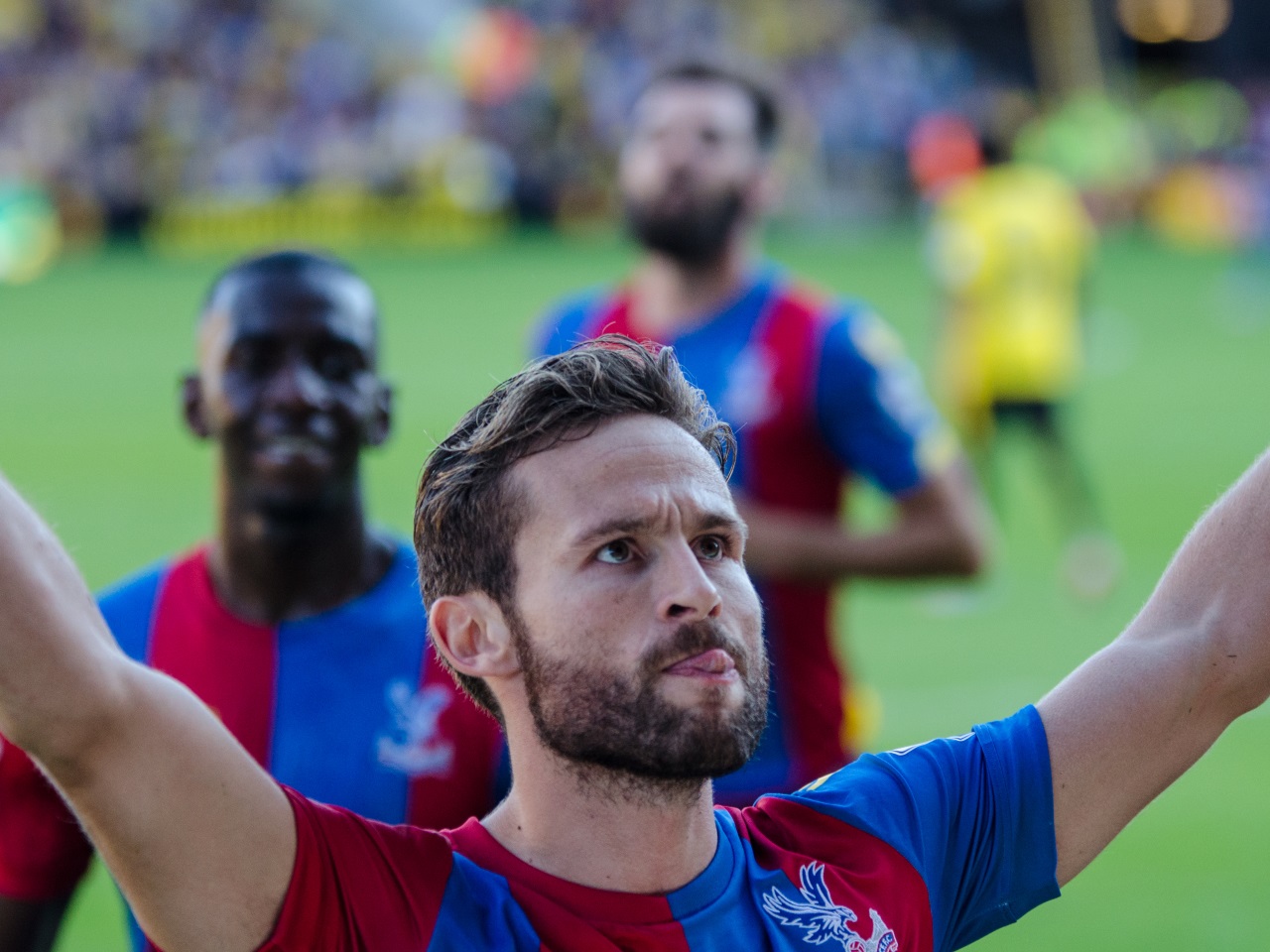 1. Cabaye Loves the Dirty Work
Yohan Cabaye is a class player – he's brought a certain verve to the way that Palace play, but it's the lesser-known aspect of his game – the mettle and aggression – that we hadn't really accounted for. Cabaye has proven to be a formidable presence in our defensive structure – his perfectly-timed tackles, unfettered work-rate and constant harrying of opponents makes him an incredibly frustrating player to face up to. He is, as is sometimes needed in that position, a brilliantly cynical player – knowing just when to commit a foul and when to let play go on. All of these qualities are in addition to his vision, passing and professionalism. What a wonderful addition to Palace's squad.
2. Depth Matters
It must be terribly frustrating for a player like Joe Ledley – who made such a telling contribution in his first season and a half at the club – to spend much time on the bench or even in the reserves. A player with great quality, he'd likely feature regularly in most sides below 12thin the table. But at Palace, with a player like Cabaye to compete with, it's understandable that he might not play every game. The same goes for Martin Kelly and Brede Hangeland; neither are first-teamers, although it might be argued that Hangeland deserves to be on current form – but both have done a commendable job for the side. Kelly was highlighted by many as being the poorest player in yesterday's contest – a criticism that doesn't account for the way Watford played with two wingers on the left wing – Ikechi Anya being a decent attacking force. All of these players have shown a commendable attitude for Palace – all ready to play when called upon, all performing as required and expected. When injuries come, it's important to have depth – Palace's back-up have proven to be highly capable.
3. Gayle Needs Time
It's easy to blame Dwight Gayle for failing to take his chances against Watford – but he came oh-so-close to doing so, and more games will give him greater sharpness. He led the line as needed, closing defenders down when required, offering himself up as an option on both wings as well as down the centre. The chance that hit the post would likely have gone in had Craig Cathcart not got the slightest of touches just prior to Gayle making contact, and there were a number of other opportunities that, with a little more sharpness, might have gone in. Strikers can sometimes take time to warm up – to get that goalscoring streak going – but there's little doubt that Gayle could get into the swing of things – he just needs that little bit more faith in his ability.
4. Hangeland Performance Mitigates Need for Additional Defender
We've already covered the depth to Palace's side – but it should be noted just how well Brede Hangeland played. He was strong, patient and observant throughout the match against Watford. He'd also had a decent performance against Tottenham, and has worked well with his defensive partner, whether Scott Dann or Damien Delaney. Clearly there will come a time where changes will need to be made, but it's clear that Alan Pardew assessed his options and focused on strengthening our midfield and attacking options. On current performances, you can see why.
5. Wing wonders are key to wins
More predictable than any of Bakary Sako, Wilfried Zaha or Yannick Bolasie's performances, it's clear that our wingers make a huge difference to how we play. All three played their part on Sunday – putting Watford on the back foot at the right times. While the productivity isn't quite there yet – Sako seemed intent on running with his head down a little too much, while Yannick toiled too -- the introduction of Zaha made a telling change to how we played. Wilf's powerful runs – which started from the moment he came on – put Allan Nyom under pressure immediately. It was only a matter of time until a rash challenge would follow, and it just so happened to be in the penalty area. As long as Palace can keep the three players fit, there'll always be a chance for them to create or a defender to terrify. And what a brilliant thing it is to see, too.
Follow Robert on Twitter @RoDuSu.