Great result for Palace. Here's Matt Webb with what we discovered at Selhurst.
1. Pardew is a master at man-management.
Like any young player Wilfried Zaha is going to have the occasional dip in form and in recent weeks Zaha's form had began to wane, culminating in a lethargic performance against Tottenham Hotspur. Badly managed, a spell of poor form can stretch over several weeks (we saw what happened to Zaha at Manchester United). However, Alan Pardew is not one to poorly manage a situation like this - he is a very strong man-manager who understands his players. Pardew reacted quickly at White Hart Lane and substituted Zaha at half time. Lesser managers may fear such a decision could humiliate a player, especially dangerous for a player who's known to play at his best when confidence levels are high. But if the manager is able to communicate the decision to the player effectively, ensuring the player understands his manager's thinking, then the outcome can be quite different. Zaha was subbed at Spurs and was demoted to the bench against Watford, but he has reacted terrificly to Pardew. Zaha made the difference when he was reintroduced in the second half at Watford and his performance at home versus West Brom today was his best for a long time in a Palace shirt.
2. It takes real quality to break down Pulis' ultra-defensive football
Last season when we 'welcomed' Tony Pulis back to Selhurst Park it was one of the most frustrating matches I had been to. We were clearly the better team, but two counter attacks from West Brom earned them all three points. I wanted us to beat Pulis so much, but instead I felt exactly how West Ham fans probably felt when we beat them in similar style under Pulis the previous season. What we didn't have last season was the quality in the final third to produce that killer pass that splits the otherwise impermeable defence. This year we have Yohan Cabaye and his assist for the opening goal this afternoon was pure class. Despite West Brom playing with all 10 outfield players behind the ball, defending in their own penalty area, Cabaye managed to curl in a perfectly weighted ball for Bolasie to head home. The opening goal changed everything and from that moment Pulis was forced to change tactics to chase the game.
3. The sky is the limit if we bring in a proven goalscorer
Fans have been calling for Dwight Gayle to get a run in the first team, and following his fantastic hat trick against Charlton Athletic, Gayle was given that chance (albeit assisted by injuries to other players). Gayle was phenomenal against Charlton in the Cup, but was played in a 4-4-2 formation - Palace do not play 4-4-2 in the Premier League, because to do so would expose our midfield, probably to disastrous effect. Gayle does not possess the required attributes to succeed as the lone striker in the 4-5-1 formation that works so well for us.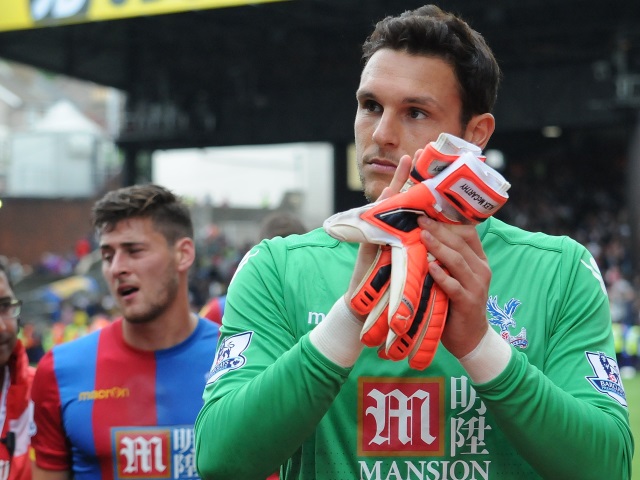 Today, Palace won 2-0 and despite the scoreline and the large number of crosses flying in, Dwight Gayle barely had a touch. If Palace had a proven Premier League goal scorer who fit within our system, we could have put 5 past Myhill today and if Parish and co can be convinced to spend big in January, this team could achieve anything.
4. Clean sheets, but Hennessey yet to be tested
Who is our first choice goalkeeper? A question that sparks entertaining debate across any pub table in South London and a question which has yet to be answered. In Julian Speroni's absence Alex McCarthy produced some fine saves that prevented goals, but also made errors that have resulted in goals; after one mistake too many, Wayne Hennessey was given the opportunity. Hennessey has since overseen our only two clean sheets of the season, but with barely a save to make in each match, he is still relatively untested. At 36, a goalkeeper is certainly not too old, and for me Speroni is still our best goalkeeper, I expect the Argentine to return when fully fit.
5. "Oh Tony Pulis what have you done"?
When Pulis left Palace so unceremoniously following his Manager of the Season award-winning year, his stock was the highest it had ever been - he must've thought it was a good time to leave as there was no doubt he'd very soon be offered a much higher profile position. Today, it became clear that it was Palace who have upgraded, not Pulis. West Brom were very poor today, lacking imagination or any form of attacking adventure and were truly dreadful to watch; Contrast that with Palace, now sitting 3rd in the league, fans 'oléing' every pass, absolutely dominating Pulis' West Brom on the pitch as the fans who once sang his name now sung "Oh Tony Pulis, what have you done"?