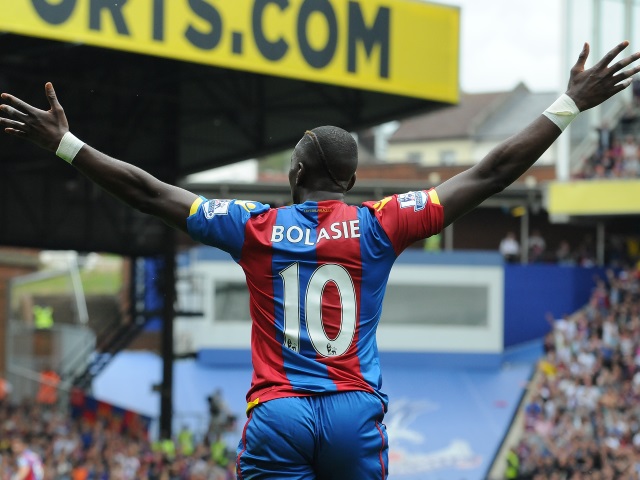 The intense Christmas period brought tension, excitement and crucially, two points. Here are five things that Robert Sutherland learnt from the two games in three days.
Clean Sheets Win Points
Would you consider the Christmas period to have been a success? Two nil-nil draws in a row, against Bournemouth and Swansea, have helped Palace secure an unlikely 5th place in the Premier League at the half-way point, and the clean sheets are perhaps the highlight.
The Palace we all know and love have had a tendency to capitulate during tense 0-0 draws. The feeling about the Swansea game was that we would see a repeat performance of the Sunderland fixture - that 90 minutes of toil would result in an unjust 1-0 defeat.
But this side, as said before, is more resilient. More focused. More capable. Swansea have become a better-organised side since the departure of Gary Monk. Bournemouth look like they've finally found their groove in the division. Getting a point against both is a decent outcome that keeps our unbeaten run intact.
Lose Cabaye, lose control
When you've played the majority of a season with a French international midfielder stringing passes together, you sense a change in the squad the minute you lose that presence. The win against Stoke perhaps papered over the cracks left by Cabaye's omission - the graft from the squad made up for the lack of quality in possession.
Cabaye's return from the bench against Bournemouth brought a calmness to the side - a temperament to seek passes where others might have chipped it forward, to slow the pace where others might have sped it. His performance against Swansea was hampered by a ridiculous yellow card for a tackle that actually saw him win possession - dampening the bite and aggression which has become part of his game since his signing in the summer.
That yellow card means we'll miss the midfielder's presence and influence against Chelsea, and the control that he brings.
See you later, Patrick
I don't think there's any doubt that Patrick Bamford is a talented player. You don't score 19 goals in the Championship at his age without talent. But from the moment he signed for Palace - where his new contract with Chelsea was hastily announced before the move to Selhurst Park was confirmed - there was a sense that perhaps he wouldn't fit in.
That sense continued throughout the season. Palace aren't the club for Chelsea to farm their young players out to, so if a player like Bamford is to succeed in South London, it has to be through attitude and hard work - whether playing or not.
There has been a lot of assumption about his training or his attitude off the pitch. Those who worked with Patrick suggested he did his bit in training - so let's just dismiss that element of criticism. If we're going to be critical, it should be of what we've seen. His performances for Palace, in all of the (few) games he's played, have been ineffective. He didn't seem interested in doing the hard work. And his performance against Swansea, where he ducked out of headers and missed a sitter, wouldn't have changed that impression.
His comments to the press about his decision to leave the club - which came before he'd actually spoken to the manager - suggest an element of entitlement. He leaves the club to go back to a side lower in the division. I wish him well.
We Lack a bit of Balance
If there's ever proof of the contribution that Yannick Bolasie makes to the side, it's what this side looks like when he's not playing. The winger is injured for approximately 4-6 weeks,and you can see the change it has made to how we play.
The focus for Palace during the last two games has been on Wilfried Zaha to give the side that creative spark of excitement and that directness upon which we thrive. Losing Bolasie has created an imbalance - Wilf can't do all that work himself, although he tried.
With Bakary Sako still on the treatment table and Chung Yong Lee jetting half-way round the world to see the birth of his child, the depth that I praised last week looks to have shallowed a little.
Happy New Year
2015 has been an incredible year for Palace fans. Alan Pardew arrived with limited expectations, but few could have imaged this transformation, on the pitch and off it.
The squad has changed somewhat - Wayne Hennessey is the number 1, Pape Souare is a regular at left-back, we now have a French international midfielder working his magic, and our strikers have scored just one league goal between them.
Palace are 5th in the league at the half-way point, above Chelsea, Man Utd and Liverpool, and have just announced an investment from American billionaires which could see the development of Selhurst Park and a new training ground take place soon.
2015 has been incredibly good to us Palace fans. Let's hope 2016 continues that upward trend.