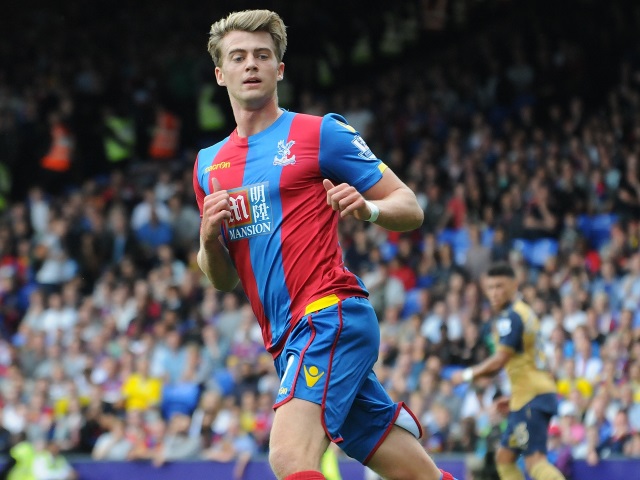 Patrick Bamford's decision to leave Palace and to then announce it to the press first having missed a sitter against Swansea left a bitter taste. Jack Pierce takes a look at his Palace spell.
As my cousin and I chatted about our respective Christmases, he pointed out Patrick Bamford coming out the tunnel with John Salako to do a warm up before coming on prior to the second half starting.

This was it; Bamford's chance to shine.

45 minutes would be the longest spell of league football he would have had for Palace so far this season and it now turns out will ever have. It was a chance for the Chelsea loanee to show the Selhurst faithful what he had to offer as well as an opportunity to showcase his skills to his manager and the Palace coaching staff having only had limited opportunities so far this campaign.

To say he didn't take either opportunity is putting it mildly. His impact on the game was minimal but more pertinently, it was his seeming lack of endeavour that annoyed the home crowd.

There were instances in which I thought Bamford got a rough ride, particularly from The Holmesdale, when he couldn't get anything on balls that required him to grow three or four foot but when balls perfectly put his way were poorly dealt with by Bamford, with him either almost ducking under the ball or miscontrolling it, crowd angst was always going to appear. If the home support required any further reason to chastise the striker, Bamford putting Palace's best chance of a drab afternoon straight at Lukasz Fabianski provided it.

Less than an hour after the final whistle, Bamford had announced he was off and Palace fans, with the freshest memory of his rather awful cameo, were left to ponder the news.

I've not been aware of a deal, either temporary or permanent, in which the player seems to have had the authority to call the shots to such a point and while that might not actually be the case, the way the story broke, it appears Bamford has decided he's had enough and wants to chance his arm away from SE25.

Alan Pardew is a very experienced Premier League manager, knows the sort of ability required in this league and he clearly hasn't seen enough from Bamford to warrant the striker, who did so well in The Championship last season, being given a starting berth.

Pardew has intimated that Bamford has demonstrated his talents in training but that hasn't been enough to trust the ex-Middlesbrough man with the lone striker role.

Application and drive are vital characteristics for Pardew and anyone that has listened to his interview with the excellent Graham Hunter will be aware that the Palace boss appreciates his players, current or former, applying themselves with the same dedication and hard work that he did during his own playing career. This is a man that had to work hard for his career in football and as a result he might have wondered whether Bamford, seemingly lackadaisical in his approach, was grateful for the opportunity the club were offering him or whether he merely expected a career on a plate.

A first team place was the carrot dangled in front of Bamford and if yesterday's performance was anything to go by, his current levels of performance aren't good enough to play for a club challenging for a European place. It's no secret that Palace need their strikers to start scoring goals but if Bamford is of the belief he would've scored goals if given the chance, he's welcome to try elsewhere.

Ashley Williams is a very good Premier League centre half but he won't have had many easier halves of football than he did in the second half yesterday. Bamford is a talent, of that there's no doubting, but he doesn't look ready to ply his trade regularly in the top flight. Ushered off the ball far too easily and not appearing to possess that quick dash required to get away from top level defenders, Bamford must improve if he is to find regular playing time in the Premier League.

For a young man trying to make his mark at the highest level, Bamford's attitude, application and approach to playing for Palace has not been anywhere near what is required.

Good luck in your future endeavours, Patrick. Please close the door on your way out.