Sunday's defeat to Chelsea was deflating. Here's Robert Sutherland with some thoughts.


Defensive Tactics Aren't the Problem
There was a fair bit of angst in the aftermath of Sunday's game against Chelsea, much of it focused on the defensive nature of Palace's performance.
Palace played with an approach that sought to limit Chelsea's attacking threat as much as possible, and (bar a couple of favourable offside calls) for much of the first half and plenty of the second, that worked.
There is no shame in a side like this Palace team trying to stifle a side with the creativity that Chelsea possess. Even at home. It's what plenty of teams would have done in similar circumstances.
The tactics Palace used weren't problematic. The performance and the the result were. A draw might have been called a good result. A defeat is deflating.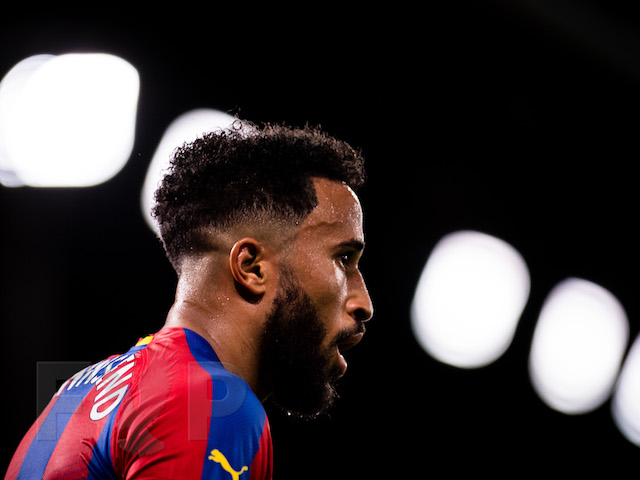 A Limited Squad makes for a Tired Team
We all know that while this is one of the best first 11 to have played for Crystal Palace, it's also clear that in terms of squad depth it lacks the back-up to fight through busy spells like this one.
That showed against Chelsea, especially by the time the second half started. Palace were chasing shadows.
It should be concerning to the club's management that the only reasonable change Roy Hodgson could make was to take a tired Max Meyer out of the side and replace him with Jeffrey Schlupp. There should be more options.
As it is, the rest of the bench offers limited options. Scott Dann has only just returned from injury and looked quite rusty in the most recent U23 game. Connor Wickham is making a gradual return to the side. Joel Ward is an option but Aaron Wan-Bissaka seems to have ceaseless energy reserves.
Perhaps Jason Puncheon should have had a run-out by now, but it seems that Hodgson doesn't trust the former club captain.
The need for a striker is clear but Palace could do with another midfield option to call upon in times like these. Chelsea can rotate players in and out of the team, and that shows.

Palace need to Strike While the Iron's Hot
We're growing tired of the striker issue. This season, we've discovered that Wilfried Zaha isn't a striker. Jordan Ayew isn't a striker. Andros Townsend can strike the ball, but he's not a striker. Alexander Sorloth was supposed to be a striker, but we're not really sure he's capable at this level. Connor Wickham is a striker who has been out of action for two years so needs to be reintroduced gradually. It's time Palace signed another one to give the club hope of scoring some goals.
Word is that Dominic Solanke is the player Palace have put their bets on to help the club score goals. The former Chelsea youth player has an extremely good reputation in the game. Chelsea were disappointed to lose him, while Liverpool worked hard to secure him.
He's a player that should have had more Premier League games by now, and had it not been for the failed Liverpool move, that might have materialised. If he has anywhere near the impact that Ruben Loftus-Cheek had, it'll be a good move.
Hopefully Palace can secure him by the start of the window, rather than allow it to drag on until the end of it. The need for a striker is that pressing.

2018 Wasn't Wonderful, 2019 Will be About Tough Decisions
We all want Palace to have a season without stress. Without the fear of relegation. A few wins, a few defeats, a few draws and a nice and secure 9th place finish with a few weeks of fixtures towards the end of the season where there aren't any concerns.
2018 was not the year where that happened or where the foundations were set for that to happen. This Palace side, as it currently stands, is going to be fighting to avoid the relegation crowd. That's not being negative, it's a realistic look at the current scenario. A squad that doesn't have a first-team capable striker for such a prolonged spell, where the manager is forced to experiment, is going to struggle to make chances count, score goals and win games.
2019 will be the year where the ownership of the club will have to make some tough choices about whether a balanced squad is better than one with two or three star players and a lesser squad built around it.
It is likely to be the year where we see some sad but necessary departures.
Let's hope the club does it the right way.
Happy New Year!