Palace play Southampton in Saturday's early kick off, and it'll be a game between a manager Palace could have had and the manager who replaced the one they got. Makes sense. Here's Jack Pierce with his Eye on the Opposition.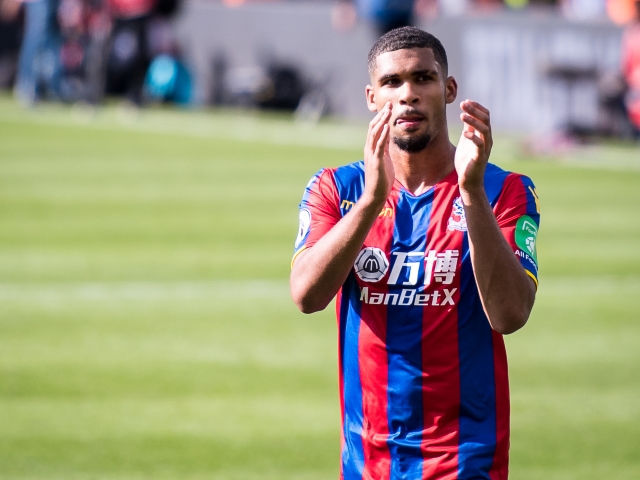 It wasn't that long ago that Mauricio Pellegrino's name was linked with the vacant manager's job at Selhurst Park.
Having inspired little-fancied Alaves to an impressive league position and a spot in the Copa del Rey final, the Argentine's stock was high and along with Frank de Boer and Sean Dyche was perhaps the most regularly linked name with the seat recently vacated by Sam Allardyce once Marco Silva had accepted the offer to become Watford manager.
Well, fast forward four league games into the season and as we all know, de Boer is gone, and it's not out of the question that Pellegrino will follow the Dutchman out of the Premier League in the not so distant future. Just the one league win under his belt against ten man West Ham and a defeat at home last time out against Watford left the locals very displeased to the point that they vocalised it at the full time whistle. As we've found ourselves this season, a new manager trying to implement new ideas is far from easy but given the progress that Southampton have made in recent seasons, the powers that be within the club will be loath to allow things to drift for too long especially if fans, a set that don't strike most as 'rowdy', start to get on the team's back.
Defensively minded, as shown at Alaves, Pellegrino's Southampton have only scored three goals (in one match) so far this season which will of course, as we know too well, be a source of frustration for the fans. Manolo Gabbiadini, needs service and at the moment he doesn't appear to be receiving it. Saturday may be a fight between he and Christian Benteke in a game of who can throw their arms up in frustration the most.
It's a difficult balancing act for the club as they've already reached, what it could be argued, the most they can without serious, high risk investment into the playing squad. Having flirted with the top six and reached a cup final in recent seasons, what more is there for Southampton to do other than to try and repeat the same and win a trophy? Fans expectations have been raised and they'll struggle to accept a dip in form and results having enjoyed success under Messrs Pochettino, Koeman and Puel but that is something that Pellegrino has to accept and deal with.
An ongoing situation that won't have helped Pellegrino settle and design the sort of system he wanted to install is that of the one surrounding Virgil van Dijk, the club's best player. Injured towards the end of last season but still linked with a move away from the south coast, the Dutch centre half has fallen out with the club's hierarchy and found himself out in the cold. It's an odd situation, that has been mirrored by other ongoing will they/won't they deals like Philippe Coutinho's in that a player has been clear in their hopes of leaving, a summer of speculation has followed, their employer has stood firm in maintaining their services and said player remains at club he doesn't wish to be at. There's no option for van Dijk other than to engage with his current teammates and rejoin in first team activities if he does want to play football before January and even then, there's no guarantee he'll be allowed to leave.
Given his ability, Southampton will be a better side with van Dijk in it but when that happens, which may well be this weekend, it will be interesting to see how those around him, and those supporting him, will react to his return. Some requests to leave a club are handled with class and with the paying fan not really getting a sense of a player's wish to move on. Unfortunately for van Dijk, that wasn't the case in his instance and his own release of a statement suggesting the club was wrong to keep hold of him was welcomed by Saints fans as you would expect.
From the club's perspective, it's a difficult position to lose from. If van Dijk returns to action, their side will improve as a consequence, and if he doesn't then there are still likely to be bidders come January who would be willing to pay big money for a centre half, who when in full flight, would improve almost any side in the division.
It was Southampton's visit to Selhurst last season that provided a shot at redemption for Alan Pardew but Frank de Boer has no such opportunity.
Roy Hodgson takes charge for the first time and Southampton, given their relative shakiness at the moment, may just provide the perfect opponent for the former England manager to start with a win and inspire some confidence among a fan base desperately lacking in it.
Key Players
Ryan Bertrand
During a summer in which full backs were so sought after, its a bit of a surprise that there wasn't more interest in Bertrand. Good defensively and excellent when joining in attacks, he could easily have made the step up to a top four challenger but for the time being, he remains a Saint.
Having scored his first England goal against Malta earlier this month, the left back is almost certain to be in the squad for Russia next summer, injuries permitting. His form during the season will be the defining factor as to whether he starts the tournament and first or second choice left back so he will be hoping his club side picks up some better form.
Oriol Romeu
Superb last season, Romeu's role in the Southampton side shouldn't be underestimated. An excellent organiser and happy to dictate the pace of games, onlookers can definitely spot the top level education he had at La Masia.
He thrived within Claude Puel's fairly rigid system last term and with his new manager also fairly tight in terms of formation, Romeu's discipline should again provide the platform for him to impress this season.
Nathan Redmond
Redmond finds himself in the awkward position of, despite impressing regularly last season and during the Under 21 Euros during the summer, people still want more from him given the talent he clearly possesses.
Puel used him as both a winger and centrally last season which showcased the former Birmingham and Norwich man's varying talents but Saints fans will be looking for Redmond to kick on this season and take his game to the next level. If that happens, he could well force his way into Gareth Southgate's thinking for the summer.