Crystal Palace prepare for a visit from a Leicester side apparently ready to give their manager the heave-ho. Here's Jack Pierce with his look at Saturday's opponents.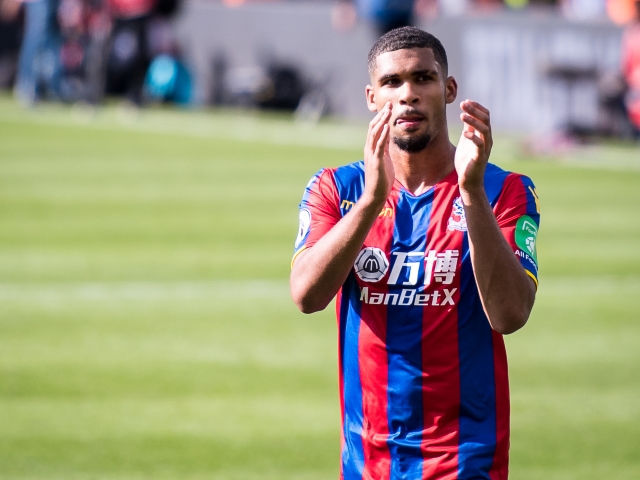 As we meander towards the end of the season, murmurings of activity in view of next season have begun.
Player transfer rumours are all over the place and now it seems the managerial musical chairs has started in earnest as well. While we know Arsene Wenger won't be at The Emirates next season and we think it highly unlikely that Antonio Conte will still be Chelsea boss, we're now hearing gossip related to sides outside of the top six. Claude Puel and his tenure at Leicester the latest to come under the microscope this week. Not to be trusted with player recruitment and has lost the backing of key players, apparently.
Well, I'll tell you a group of people who might advise removing Puel prematurely. Southampton fans.
His football wasn't great on the eye and it was clear he wasn't a natural fit at St Mary's in comparison to his predecessors - Messrs Pochettino and Koeman - but he secured a top half finish and a run to the League Cup final. Fast forward to the end of this season and Saints are staring trips to Brentford and Norwich next season in the face.
Should Puel last until the end of the season at The King Power, his aim will be to secure a top half finish for the 2015/16 league champions. It would signal a fairly decent finish for a side that not much was expected from and is anticipated to be revamped over the next few seasons. Heroes of the league winning side will continue to be ushered out of the side and new blood brought in. While the likes of Christian Fuchs and Wes Morgan performed magnificently back then, there's clear indication that it's time for younger performers to be brought into the side. Ben Chilwell has slotted in as left back and Harry Maguire is no doubt the first choice at centre half nowadays.
The summer will be important for The Foxes regardless of whether Puel is in the dugout come August. Transfer business will be key, as it always is, but so will the club's ability to maintain key figures. There are no secrets that Riyad Mahrez will be a wanted man but it's the likes of Maguire and Wilfried Ndidi that may also be targeted by others. Ndidi is one of the most consistent midfielders in the league and should Maguire impress at the World Cup, his stock will only rise. Puel, or his potential replacement, will want assurances that the club's best players will be at their disposal next season but good offers from other clubs will surely test the resolve of the Leicester board.
If we focus attention to this Saturday then the neutral would assess it as a good opportunity for Palace to gather the win that is required to all but guarantee top flight football in SE25 next season. Leicester's form is indifferent to say the least with the only two league wins since the end of January coming at The Hawthorns and The Amex. While they will pose a threat simply because of the talent at their disposal, namely Vardy and Mahrez, they are a team lacking confidence and could perhaps even be accused of lacking motivation given their season effectively ended when Chelsea saw them off in the FA Cup semi final.
For your campaign to be over by mid-March. We'd take that next season, wouldn't we?