Palace suffered an embarrassing defeat at home to Sunderland but what did we learn from the defeat? Here are 5 things...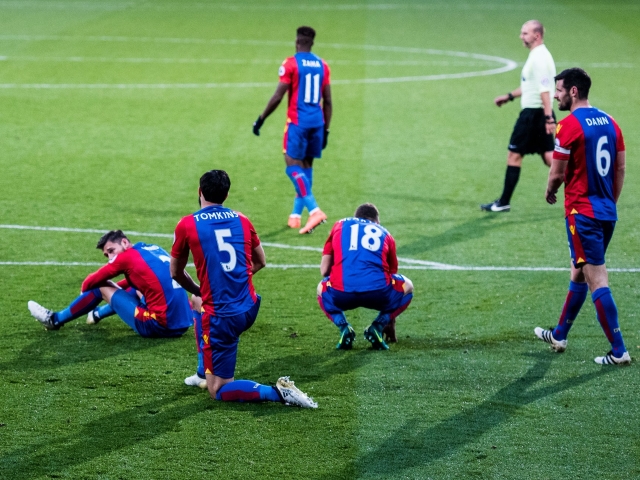 This is rock bottom…or is it?
It feels like this isn't the first time we've said this is 'rock bottom' this season and the way things are going it feels like maybe it won't be the last. But losing 4-0 at home to the division's worst side (who hadn't kept an away clean sheet all season) is seriously poor.
Palace still have time to turn things around this season, plenty of time in fact, but the confidence blow of such a terrible result could be the biggest factor.
@FYPFanzine 55 years of watching Palace 1st time I've ever left at half time. No passion no pride no good!

— Ian Mudge (@IanMudge) February 4, 2017
We should be bolder at home
Tuesday night's win at Bournemouth was superb and the 3-5-2 worked perfectly but at home to a struggling Sunderland side the formation should have been more attacking.
A 4-4-2 might have put Palace on the front foot more. Instead they struggled to muster chances and Sunderland grew in confidence. After going one down Palace had a couple of opportunities but it still wasn't good enough and they were then always chasing the game.
An attacking start against the Black Cats and early goals and the 4-0 could have been the other way round.
Team spirit has gone
Even when things were a mess under Ian Holloway and Neil Warnock, there was a team spirit amongst the players that you know if the manager could tap into, could prove vital in brining the group together to recover.
Now that spirit has gone.
There are no leaders in this team. No Mile Jedinaks to drag the squad out of the mire. You can have all the talent but if you have no desire it's worthless.
You could argue Damien Delaney is a leader but he went off at half-time today after being abused by a fan on the pitch during the break. You wouldn't blame him for giving up after that.
Some fans need to stop behaving like dicks
We've been here before with Palace and we'll be here again and while it's fine to criticise the team there is a line. Literally. It's the hoardings around the pitch.
Some fans encroached today to get in Delaney's face as previously mentioned at half-time and again at full-time to berate the players. That's just dickish behaviour and fans like that leave Selhurst and never come back.
Criticise online by all means, boo from the stands, but don't go on the pitch and do that. It makes the club look bad, it makes the fans look bad and is just pathetic.
Although kudos to the fans who sang "You're going down with the Palace" to the Sunderland fans. You can say a lot about most Eagles supporters but you can't say they don't have a sense of humour.
Damien Delaney looks like he's arguing with himself from the future about this result. pic.twitter.com/DNxKLuOrvV

— •S•T•B•P•V•B•N• (@ssschtevvv) February 4, 2017
Despite all that, we can still stay up
Having said all of the above, there is a long way to go. Palace are second bottom but only two points from safety. There are 14 games to go and some very winnable matches coming up.
There are also new signings Mamadou Sakho and Luka Milivojevic to come into the side and try to impress.
But the manner of today's defeat will hurt the club the most and confidence will be at an all-time low. Over to you Sam Allardyce…
What do you think? Comment below...
---