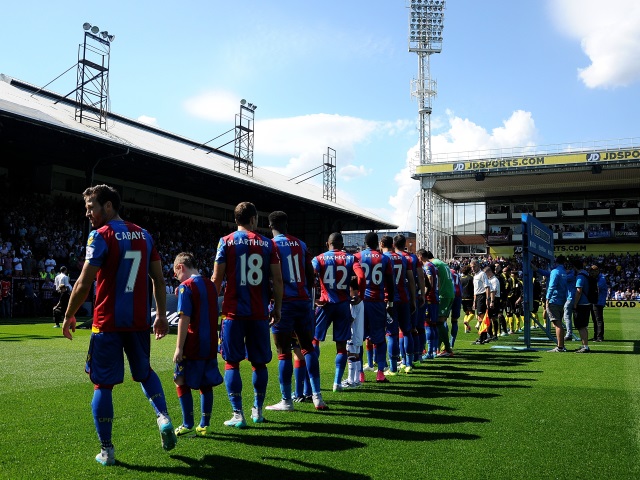 Crystal Palace will launch an American team in 2017, according to reports from the USA.
According to NBC Philadelphia, Palace have been secretly negotiating with the North American Soccer League (NASL) and have agreed to form a side for the season starting in summer 2017.
The NASL is the league below the MLS although currently there is no promotion from the second tier to the top.
It will be the second time the club has tried to launch a team Stateside after Crystal Palace Baltimore; formed in 2006. That team lasted just four years before folding but the arrival of American investors Josh Harris and David Blister has offered a new opportunity to the Eagles.
Palace's profile has risen hugely in the US after three seasons in the Premier League and featuring in a documentary on NBC and the club are reportedly keen to make the most of that.
The Eagles have amassed thousands of new fans stateside in the last couple of years and headed to the East Coast last summer for a pre-season campaign. Reports suggest they will do the same this summer and next summer in a bid to ramp up more interest in their new venture.
A source told NBC Philadelphia the deal is "just the beginning for Palace's influence over the pond" and there will be "plenty of cross over between Palace USA and the club back home".
The failure of Crystal Palace Baltimore is likely to raise concerns but the source added Palace's increased profile in the US gives this new team a much better chance of succeeding.
Palace are yet to confirm or deny the reports.
---