Much has transpired during the two weeks since the June 14th edition of the Transfer Tracker, so as we contemplate another English exit from Europe what better way to lift the spirits than to move very quickly on to an updated look at some of the exciting players that have recently been linked with Crystal Palace.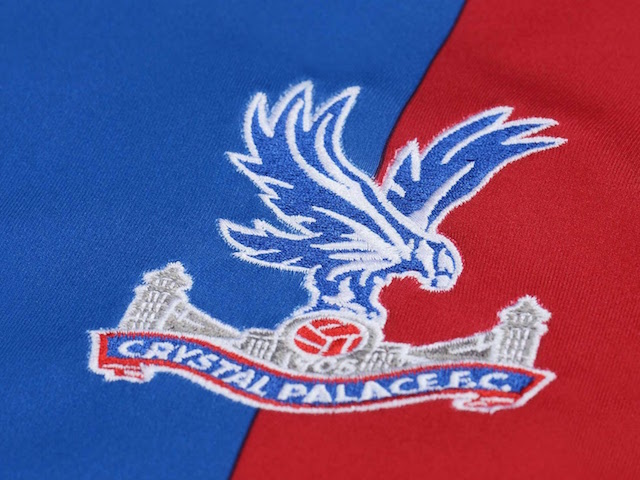 IN
STEVE MANDANDA – MARSEILLE (Goalkeeper)
Yes, I know – this isn't the first time Mandanda's name has appeared on an FYP Transfer Tracker, but Palace's pursuit of the talented French goalkeeper looks to have gained some serious momentum.
A story that first broke in France's highly respected L'Equipe newspaper (the same newspaper that first reported the Cabaye story last summer) is now becoming more and more widely reported. Mandanda's contract with Marseille expires at the end of this month and it appears that Palace are now nail-bitingly close to getting their man.
Reports today indicate that personal terms have already been agreed and it is only the final step of a medical that is yet to be completed. If all goes well and Palace successfully sign a goalkeeper of Mandanda's calibre on a free transfer, it would understandably be hailed as one of the best pieces of business this window.
Likliness to happen rating: 7/10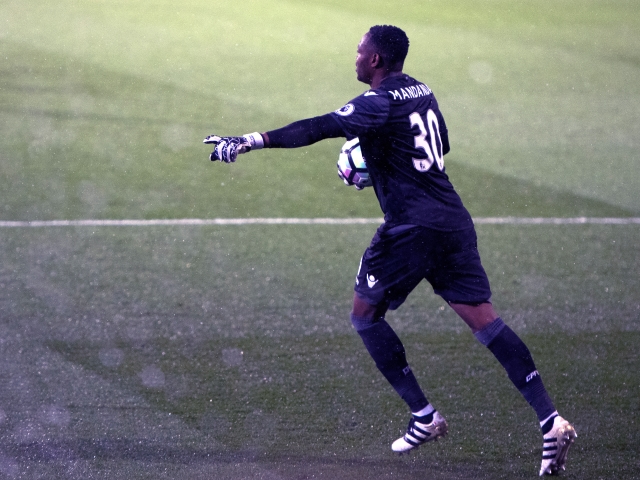 MICHY BATSHUAYI – MARSEILLE - STRIKER
Minutes into the dire affair that was the England v Iceland match yesterday, Palace fans were reacting to the breaking news again from L'Equipe that Marseille had accepted an offer from Crystal Palace of no less than £31.6m for their highly rated Belgian striker Michy Batshuayi!
Batshuayi is a very exciting prospect, who despite his youth has already had two successful seasons in France's Ligue 1 and more recently scored for his national side in Euro 2016 during their last 16 match with Hungary.
However, before we get too excited and start practicing pronouncing his name; many other Premier League clubs have now expressed an interest in Batshuayi, including Tottenham Hotspur who after finishing third last season will be able to offer the Belgian, Champions League football.
The signing looks like it's extremely unlikley now, with the player reportedly having a medical with Chelsea's doctors today - but it was nice to dream, if only for a few days. The bid also shows that Palace do mean business this summer, which can only bode well.
Likliness to happen rating: 2/10
READ MORE: Will Michy Batshuayi ACTUALLY sign for Crystal Palace? A French football expert's view
ANDROS TOWNSEND – NEWCASTLE UNITED (WINGER)
To update a story we brought to you in the last Transfer Tracker, it has since been reported by The Guardian that Palace have triggered the £10.5m relegation release clause in Townsend's Newcastle United contract.
I for one, would be delighted to see Townsend sign for Palace, he offers genuine width, but also a threatening end product; something that Roy Hodgson knows only too well shouldn't be overlooked.
Townsend might want to hold out for a better offer, but the chance to move back to London and stay in the Premier League might swing the odds in Palace's favour.
Likliness to happen rating: 9/10
JEROME ONGUENE – SOCHAUX (DEFENDER)
While Palace look to impact the first team immediately, there is still a long term plan to build the squad for the future and Jerome Onguene represents exactly that. Onguene is an 18 year old, 6'3 center back who can also play comfortably at right back.
Palace fans will be able to get a glimpse of him when he represents France at this summer's UEFA Under 19 Championship.
The Daily Mail reported that Palace were one of a few Premier League clubs interested in the young Frenchman, and a fee of £1.75m is believed to be enough to prize Onguene from the cash strapped Sochaux. Aston Villa are reported to also be keen on signing him.
Likliness to happen rating: 5/10
JAMES TOMKINS - WEST HAM (DEFENDER)
Another centre-back linked with Palace is James Tomkins. The 27-year-ols has long been linked with a move to Selhurst but according to reports in the Sun the Eagles have actually had an £8m bid turned down for him by the Hammers.
West Ham want £11m for him, which seems ambitious seeing as he has been far from a first team regular, but Stoke and Sunderlanda re also reportedly keen.
Likliness to happen rating: 6/10
OUT
DWIGHT GAYLE
Alan Pardew is the fourth consecutive Crystal Palace manager to show uncertainty in how to get the best from Dwight Gayle. Gayle is arguably the club's most natural finisher, but he is used much more effectively in a 4-4-2 system, enjoying his greatest success being partnered alongside Murray, Chamakh or Cameron Jerone.
Gayle has slipped even further down the pecking order since Pardew joined the club, Pardew prefers to pack the midfield, use the wings and have one man up front. Unfortunately for Gayle, he just does not fit into this style of play, he has tried hitting the weight to improve his ability to hold up play, but Pardew remains unconvinced and so if he wants to be more than an impact sub a move away is necessary.
Reports on Wednesday in various places have suggsted that Gayle has accepted a move to Newcastle thought to be around £11m.
Likliness to happen rating: 9/10
READ MORE: 5 transfer targets Crystal Palace should consider this summer
---